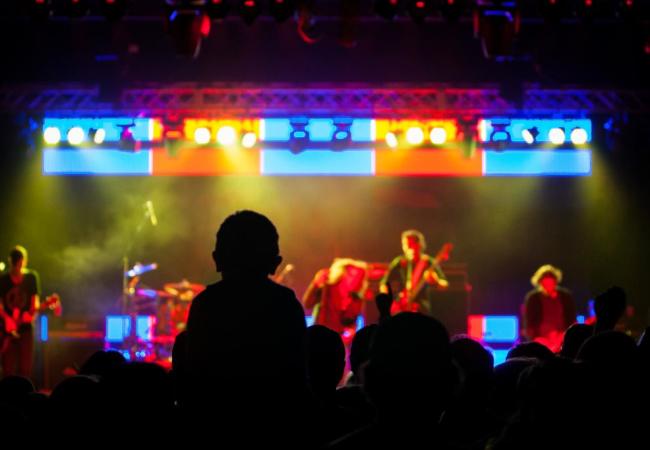 If you're still searching for a way to spend your Memorial Day Weekend, look no further than the Sacramento Music Festival. Whether you like modern rock, Dixieland jazz, country, gospel or bluegrass, the 42nd edition of the Festival hosted in charming Old Sacramento offers something for everyone. This year's diverse lineup includes Tower of Power, Everclear, Eve 6, Shawn Mullins, Gloriana and the Latin-tinged rock-and-roll group Malo.
The Sounds
In addition to contemporary bands, fans of the Music Festival's jazz roots can enjoy the sounds of artists like Sister Swing, the Dixie Company, Vivian Lee and Stephanie Trick. Popular acts Mumbo Gumbo, Tom Rigney & Flambeau and Wonderbread 5 will also be returning, rounding out a diverse lineup of close to 300 sets of music performed throughout the holiday weekend.
Other acts include the Nickel Slots, Joy & Madness, Mick Martin & the Blues Rockers, Lisa Haley & the Zydecats, Miggs, Brodie Stewart, Deke Dickerson, Kyle Rowland, Mercy Me, the Royal Society Orchestra, HowellDenine, Spangler and Latin Touch, to name a few.
Music fans can find a full list of Sacramento Music Festival performers at sacmusicfest.com/schedule.
The History
The Sacramento Music Festival was established on Memorial Day Weekend in 1974, with concerts taking place in Old Sacramento and throughout the city's downtown. Originally the Old Sacramento Dixieland Jazz Jubilee, the event has expanded to include a wide array of musical acts, while still honoring its jazz beginnings. The festival is sponsored and managed by the Sacramento Traditional Jazz Society.
Tickets
Daily and full weekend festival passes are on sale now at sacmusicfest.com, or music fans can purchase passes onsite. Free admission is available for children under 12, and discounted passes are available for adults, kids and seniors for Monday's performances.
Where to Eat
The Sacramento region is America's Farm-to-Fork Capital -- a place where everything from pizza to five -star cuisine is sourced from fresh, local ingredients. If you're looking for a casual bite, Fanny Ann's serves delicious burgers and brews in an atmosphere we can only describe as eclectic. If it's a slower, more elegant meal you're after, snag a table at Ten22, offering California cuisine sourced from area farms. For more restaurant ideas, check out www.visitsacramento.com/things-to-do/dine.
Make it a Weekend
The Festival is located just steps from downtown Sacramento, with countless lodging options to choose from. Hotel packages are also available that include two free drink tickets for festivalgoers to take advantage of. For more information on hotel options, visit visitsacramento.com/hotels
Getting There
Old Sacramento is conveniently located just off of Interstate 5 and is situated only a short walk from the city's Amtrak station. Parking details and other travel information can be found at sacmusicfest.com/travel.