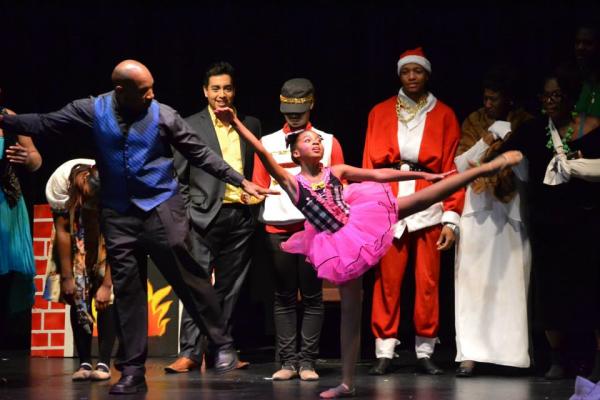 Photo courtesy of Natalia Johnson Conservatory.
 
Christmas is just one week away! Find last-minute ways to deck the halls in the 916 using Sacramento365's Top 6 Events list below:
 
---
Kansas v. Stanford Doubleheader
Golden 1 Center
Thurs 12/21
The Nutcracker in Oak Park
44th Street Theatre
Thurs 12/21 - Sun 12/24
Nathan Pacheco Christmas Tour
Crest Theatre
Fri 12/22
The Sactown Throwdown 2017
Holy Diver
Sat 12/23
Peter Petty's Hepcat's Holla' Day
CLARA Midtown
Sat 12/23
Fairytale Town Free Admission Day
Fairytale Town
Sun 12/24
 
---

Whether you're looking to go out with friends, family, a new hot date, or just to get out of the house for a bit, Sacramento365 is your one-stop-shop to help you "Make it a Night!"
It's the most wonderful time of the year! There is no shortage of festive fun in Sacramento this holiday season -- from beloved holiday traditions to bright lights to performances filled with favorite seasonal tunes. Make new memories with your loved ones and make it a festive night all December long with Sacramento365.
Find things to do in Sacramento this week and every day of the year at Sacramento365!