Capitol Avenue will be transformed into a two-block pub on Saturday, Nov. 14, 2015 as Deschutes Brewery sets up shop with its traveling beer experience.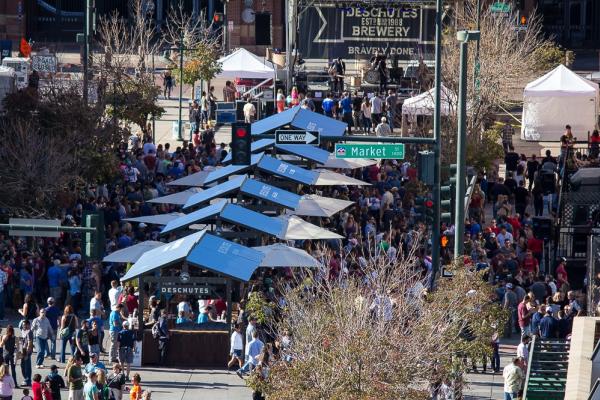 A view of the traveling street pub in Denver earlier this year.
Billed as "the ultimate craft beer block party," the 402-foot custom bar will pour beers from 40 taps in Midtown on Capitol Avenue between 17th and 19th streets from 2 p.m. - 6 p.m.
Deschutes Brewery of Bend, Ore., chose Sacramento as the lone West Coast stop for the tour, which kicked off earlier this summer in several East Coast cities. In addition to bringing its Oregon brews to California's capital, the brewery is teaming up with Sacramento chefs Brock MacDonald of Block Butcher Bar and Wesley Nilssen of de Vere's Irish pub to pair with the brews.
Partnering with a nonprofit organization in each city the traveling bar has visited, Deschutes has helped raise more than $300,000 for charity so far. In Sacramento, the charity is Runnin' for Rhett, a foundation that seeks to grow health in the community through fitness and nutrition.
The one-day event is family-friendly, featuring activities for kids, special samplings and a live music lineup that includes Humble Wolf, Hans & the Hot Mess, and Drop Dead Red.
For more information, visit the street pub website.