The Sacramento Convention & Visitors Bureau is officially doing business as Visit Sacramento – a change designed to better convey the organization's purpose to both visitors and residents across a variety of brands that Visit Sacramento manages. The name also reflects the rapid growth of an organization that has been nurturing and acquiring a portfolio of brands over the years that have been leading economic engines for our region.
Why Visit Sacramento?
Clearly convey what we do
Represent our growth as a major player in the development of Sacramento
Represent our leadership role in building the region's brand identity
Unite our brands under one clear, concise name. 
Meet the Visit Sacramento brand family: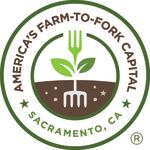 A regional identity and year-round platform to highlight the farms, restaurants, organizations and individuals that contribute to the local culinary and agricultural landscapes. The program works to increase awareness of the region's unmatched prowess when it comes to fresh food.

Sac Sports recruits and retains a variety of sports businesses, including youth and amateur sports and high profile events; develops and owns events that create new revenue streams; and promotes, supports and advocates sports, sports business and opportunities in the community.

The largest all-inclusive arts and entertainment resource for the greater Sacramento area. It is a joint project of Visit Sacramento, Sacramento Metropolitan Arts Commission (SMAC), and the City of Sacramento's Convention Cultural Services. Staff are Visit Sacramento employees.

Film Sacramento outreaches to location scouts, production companies and studios to drive film production to the city and county. Assists production companies with location scouting, securing film permits, finding local crew and talent and ancillary film resources.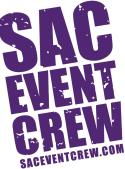 A volunteer program launched in 2015 to service the events managed by Visit Sacramento and Sac Sports, including Farm-to-Fork Festival, track & field championships and California State Fair exhibit. Sac Event Crew has a database of more than 2,500 people who volunteered 8,500 hours of service in 2015. 

Over the next couple of weeks, you'll start to see the new name roll out and hear it when we answer the phones. While we may have a new name, you will continue to receive the highest level of service from each member of the Visit Sacramento team