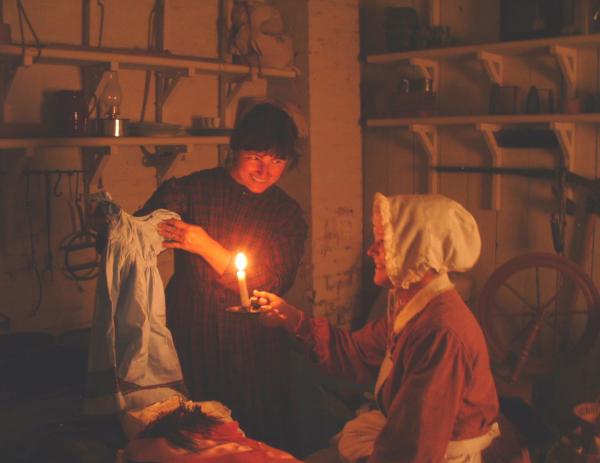 Amid the glow of a campfire, daring visitors can hear unusual and intriguing tales of California's early pioneers. Photo by Sutter's Fort State Historic Park.
Looking for things to do in the 916? This holiday weekend, celebrate Halloween and Dia de los Muertos early in the heart of Midtown. In the mood for culinary delights than frights? Visit food trucks along the Capitol Mall or head to Oak Park for the first annual Sacramento Coffee Beerfest. And as if that's not enough fun for you, show how #SacramentoProud you are at the first Sacramento Kings game at the Golden 1 Center.
For Sacramento365's full Top 6 Events list, take a look below:
Sacramento Kings Home Opener
Golden 1 Center
Thurs 10/27

The Haunted Fort: Lantern-Lit Tours
Sutter's Fort State Historic Park
Fri 10/28 & Sat 10/29

Sacramento Coffee Beerfest
Patris Studio and Gallery
Fri 10/28
El Panteon de Sacramento
2020 L Street Parking Lot
Sat 10/29 & Sun 10/30
Downtown Chowdown
Capitol Mall Greens
Sat 10/29
Vampire Ball: The Lost Boys
California Automobile Museum
Sat 10/29
 
Find things to do in Sacramento this week and every day of the year at Sacramento365!
October is Arts and Humanities Month a.k.a. ARTober. To celebrate, we want to spread the word by making it an ARTober Night all month long!