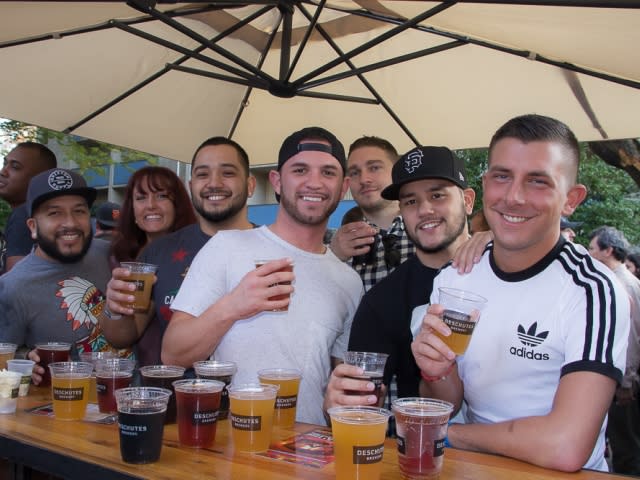 Photo courtesy of Deschutes Brewery.
Fall is in full swing here in Sacramento! Not sure how to celebrate the change in season? Whether you are a fan of beer, ballet, film or bikes, Sacramento365 has rounded up six local events that you will undoubtedly "fall" for this week in the River City.
---
Sacramento Turn Verein Oktoberfest
Sacramento Turn Verein
Fri 10/13 & Sat 10/14
Sacramento International LGBTQ Film Festival
Crest Theatre
Fri 10/13 - Sun 10/15
Beer and Ballet
CLARA Midtown
Fri 10/13 - Sun 10/29
Rio Velo: A Sacramento Bicycle Festival
Township 9 Bike Park
Sat 10/14
Deschutes Brewery Street Pub Sacramento
The Handle District
Sat 10/14
Downtown Chowdown 2017
Capital Mall Greens
Sun 10/15
---

ARTober is a month-long celebration of the arts that puts a spotlight on the talent and creativity of artists throughout the region. Throughout the month the public can experience and participate in art events, performances, and free family activities including exhibitions, poetry slams, art festivals, concerts, musicals, and plays.
Find things to do in Sacramento this week and every day of the year at Sacramento365!