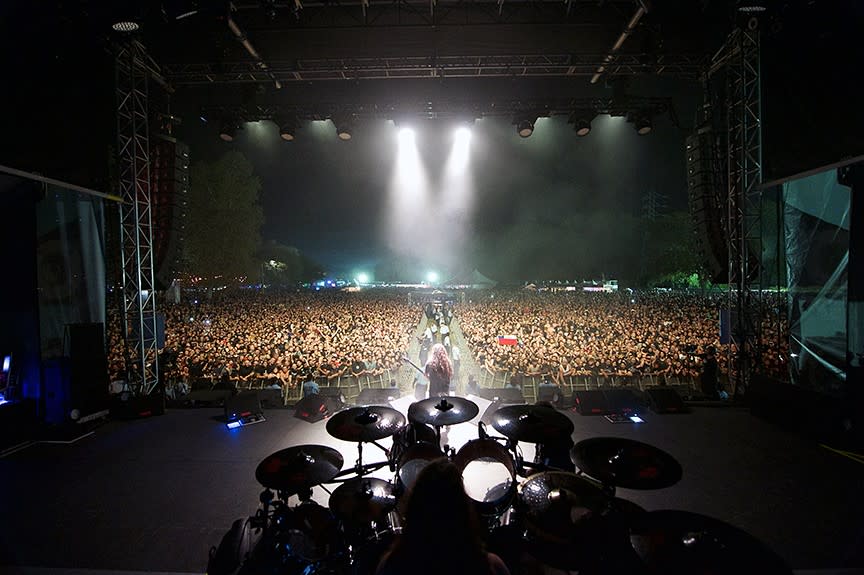 Photo by Scott Uchida.
Are you looking for fun things to do this week in the 916? Big names, mind-blowing art, and fantastic films are all on Sacramento365's Top 6 Events list. And before spending your night out on the town, remember to stay caffeinated at one of Sacramento Coffee Week's many freshly brewed events.
---
Specialty Coffee Week Sacramento
Downtown and Midtown Sacramento
Through Sat 10/21
Noche de Muertos
Crocker Art Museum
Thurs 10/19
Street Art Mural Jam
Sacramento Bee Parking Garage
Sat 10/21
Monster Energy Aftershock Festival
Discovery Park
Sat 10/21 & Sun 10/22
Sacramento French Film Festival: The 4th Mini Fest
Crest Theatre
Sat 10/21
Sacramento International Airport's 50th Birthday Party
Sacramento International Airport
Sat 10/21
---

ARTober is a month-long celebration of the arts that puts a spotlight on the talent and creativity of artists throughout the region. Throughout the month the public can experience and participate in art events, performances, and free family activities including exhibitions, poetry slams, art festivals, concerts, musicals, and plays.
Find things to do in Sacramento this week and every day of the year at Sacramento365!