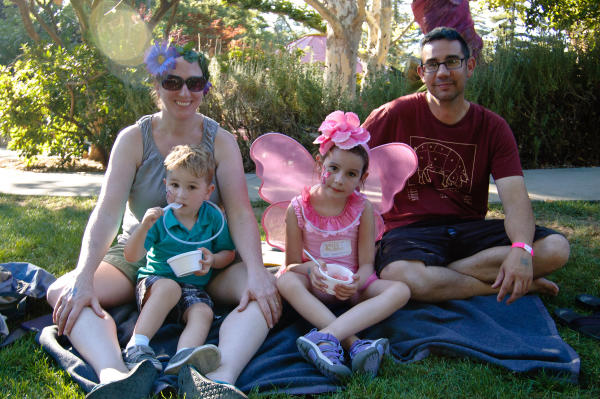 Dig into all you can eat Crystal Creamery ice cream

at Fairytale Town this Saturday!
(Photo by Greg Flagg.)

Summer is finally here...though, with our current triple digit heatwave, you would have assumed we were already in the thick of it! Welcome the official change of seasons this weekend with all-you-can-eat ice cream, Olympic hopefuls, and the Sacramento Kings! Learn more on how you can celebrate summertime with Sacramento365's Top 6 Events list below:
---
Beauty and the Beast
Wells Fargo Pavilion
Tues 6/20 - Sun 7/2

Busk n Blues: Fete de la Musique
CLARA
Wed 6/21
USA Track and Field Outdoor Championships
Sacramento State Hornet Stadium
Thurs 6/22 - Sun 6/25
Sacramento Kings Draft Block Party
The Handle District
Thurs 6/22
R Street Block Party
WAL Public Market
Sat 6/24
A Midsummer Night's Dream and Crystal Ice Cream Fantasy
Fairytale Town
Sat 6/24
---

The uniqueness and vibrancy of Sacramento's arts scene is beaming! Join Sacramento365 and make it an arts night all June long! The bevy of artsy events happening this month is a not-so-subtle reminder of why it's such an exciting time to be living (and playing) in our region.
 
Find things to do in Sacramento this week and every day of the year at Sacramento365!