Did you know the color orange is about warmth and happiness and is known for its uplifting and rejuvenating strength? And...it is known to stimulate appetites, which is perfect in America's Farm-to-Fork Capital. Now here are 10 reasons why planning a meeting in Sacramento is so...well, orange: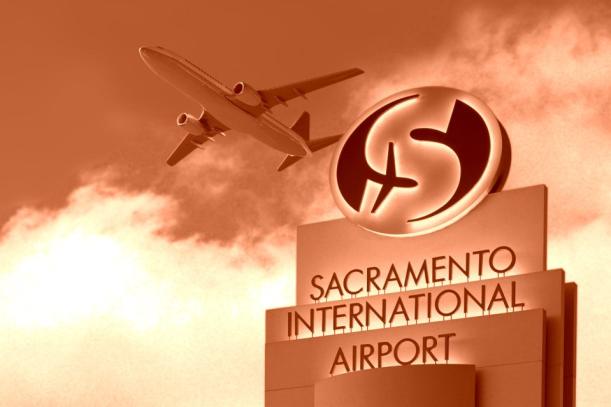 1. Orange is Easy - Accessible City 
Sacramento is one of California's most accessible major cities, with stress-free and convenient entrance points. Sacramento International Airport (SMF), located just 15 minutes from downtown, offers more than 135 non-stop flights per day and limitless connection possibilities with 11 major airlines and regional carriers. SMF is ranked among the top airports in the country for customer satisfaction, and it is a quicker and more affordable alternative than larger airports in the state.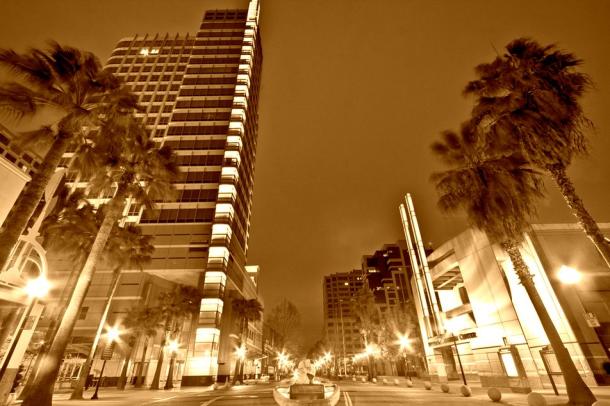 2. Orange is Optimistic - The Convention Package

What attendees appreciate the most is the convenience. Skip the shuttles, valets and taxis and simply walk to and from your meeting rooms with ease. The Sacramento Convention Package features the Sacramento Convention Center and two major convention hotels – Sheraton Grand (503 rooms) and Hyatt Regency (503 rooms). There are only 273 feet between the three facilities.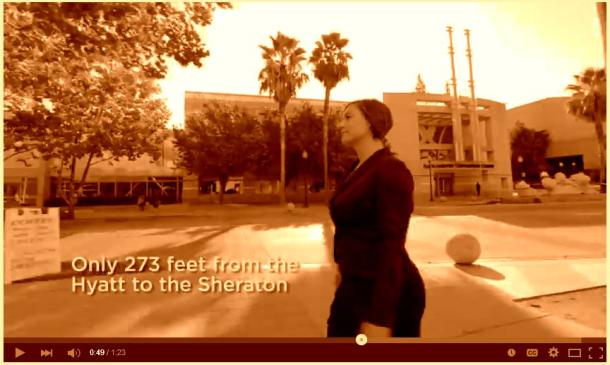 3.  Orange is Physically Stimulating - Walk To Hotels

In addition to the 1,006 hotel rooms next to the convention center, there are an additional 1,000 rooms within walking distance, plus another 380 hotel rooms being built now in downtown. Convention hotels include the Citizen, Embassy Suites, Holiday Inn, Hyatt Regency, Sheraton Grand and Residence Inn by Marriott.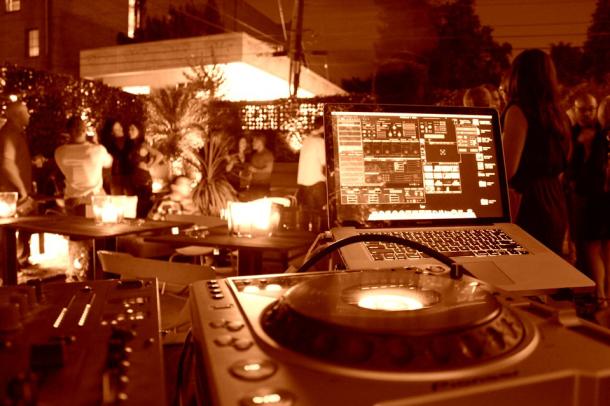 4. Orange is Energetic - Walkable Downtown
The Sacramento Convention Package is surrounded by downtown and Midtown, where you'll be able to walk to two entertainment meccas. Both downtown and Midtown are full of restaurants, live music and theater, attractions, art and culture, nightclubs and bars, and shopping. And there's only six blocks from the convention center to Sacramento's new downtown arena, recently named Golden 1 Center, which is scheduled to open October 2016.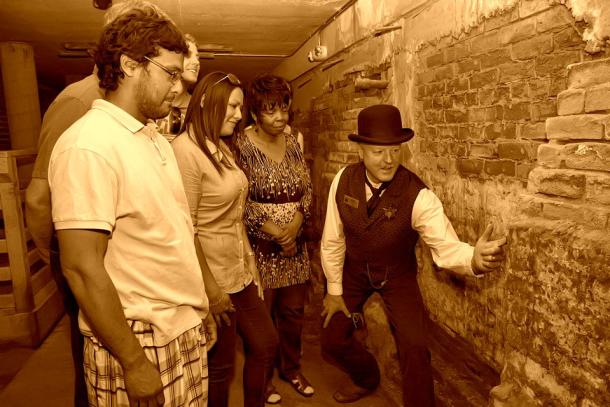 5. Orange is Uplifting - Real History

Sacramento's hip urban core is surrounded by attractions that commemorate pivotal moments in our nation's history. Your delegates will experience California history from the architectural beauty of the California State Capitol and historic buildings to Gold Rush attractions in Old Sacramento and the early settlement of Sutter's Fort. Follow the historic timeline from the discovery of gold to the great migration west.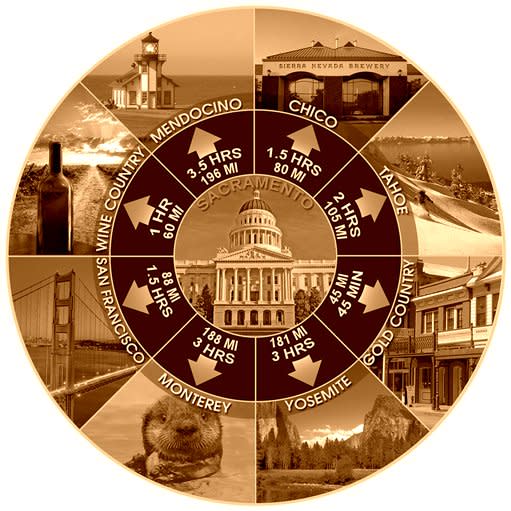 6. Orange is Motivational - California's Hub
Sacramento is centrally located in Northern California. It is the perfect destination to plan a pre- or post-trip around your meeting. The region is home to over 200 wineries and tasting rooms. Outside the region, Sacramento is a short drive from world-renowned destinations such as San Francisco, Lake Tahoe, Napa Valley, California Redwoods and Yosemite.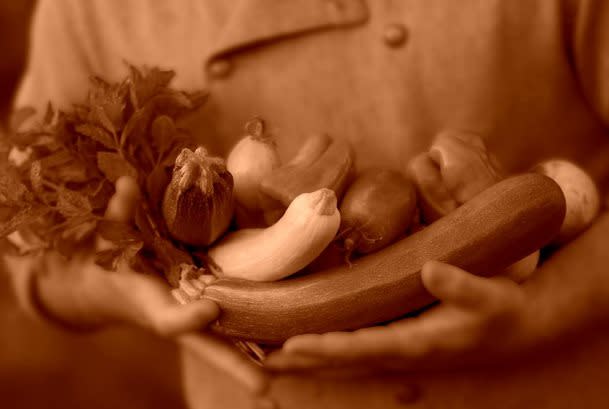 7. Orange Stimulates Appetites - Farm-Fresh Food Options

Sacramento is America's Farm-to-Fork Capital, based on the region's abundance of local farmland, vibrant culinary scene, food production, export practices and high-quality chefs and restaurants in the region.
Beyond the traditional fare, area hotels are offering fresh options sourced from local ingredients. This farm-to-fork twist on in-room dining provides you as the busy meeting planner with a taste of the region, even if your schedule won't allow you to explore area restaurants.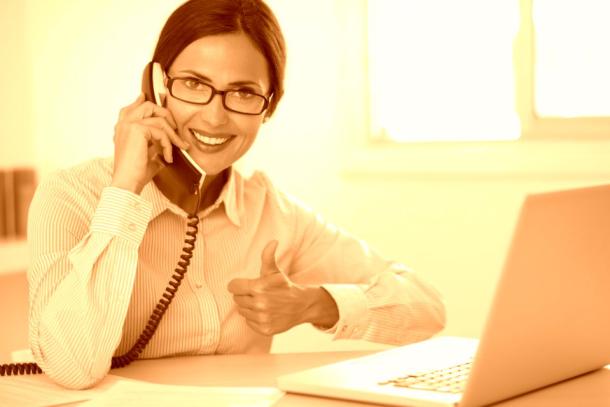 8. Orange Exhibits Competency - One Call Does It All

The SCVB is a one-stop shop for meeting planners. We are meeting, hotel, venue and services experts who know the ins and outs of the destination. Let us do the legwork for you – search for room availability, secure room blocks, select venues, arrange site inspections, assist in your RFPs and act as your destination point of contact.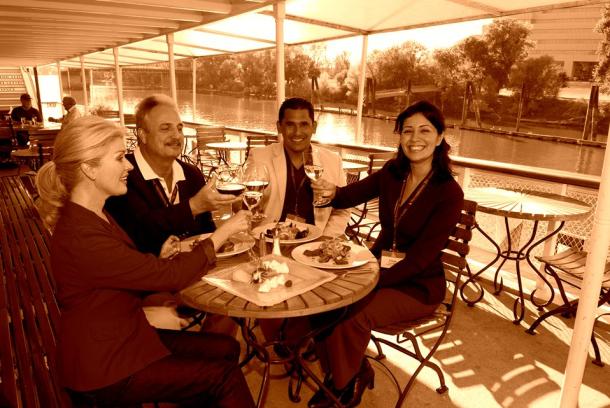 9. Orange is Positive - Services Are FREE
That's right, book a meeting with us (10 hotel rooms or more) and receive free services. Our convention services staff is an extension of your planning team. From beginning to end, we're here to help you. Services include:
Show Your Badge dining discount program
Pre-promotion exhibit materials
Marketing & meeting materials
Site inspections
Partner services
Merchandise
Signage program
Information booth
Attendance-building tools
Voluntourism opportunities
Post-convention report & analysis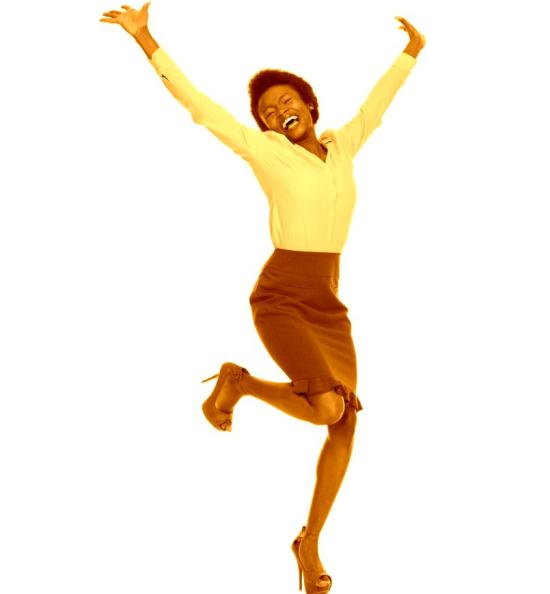 10. Orange is Uninhibited and Extroverted - Sacramento Makes You Look Gooooood
Delegates walk away from a meeting talking about what they have learned, the inspiring speakers and interactive exhibits, but they also evaluate a meeting's success on their travel to and from, food that they ate, hotel rooms, meeting space, activities outside the meeting and the ease of getting around.   
Experience Sacramento for yourself, then let us do the rest. We're just that easy. Now you know how we got our reputation.
To book your next meeting, contact Conventionsales@visitsacramento.com or 800-292-2334.