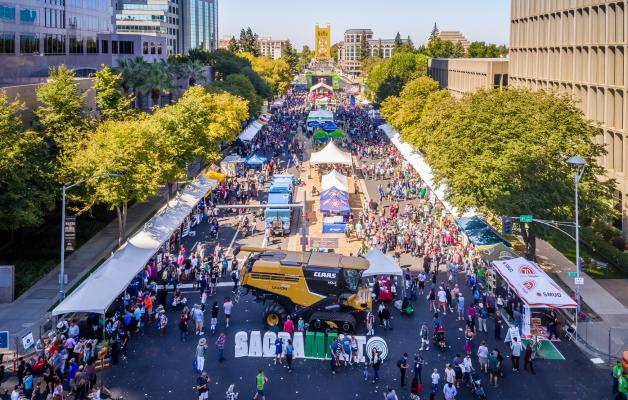 Farm-to-Fork Street Festival Photo by Eli Margetich.
It's the first week of fall and the last week of Farm-to-Fork month! In honor of these milestones, Sacramento365 wants you to dig into our region's farm-fresh fun.
Scroll down below for its Top 6 Events list:
---
Social Distortion and Flogging Molly
Papa Murphy's Park
Tues 9/24
Night of a 1000 Drawings
Elks Tower Historic Ballroom
Thurs 9/26
Farm-to-Fork Street Festival
Capitol Mall Greens
Fri 9/27 & Sat 9/28
Dinos After Dark
Sacramento Zoo
Fri 9/27 & Sat 9/28
Sacramento Reptile Show
Cal Expo
Sat 9/28 & Sun 9/29
Romanian Festival
Royer Park
Sun 9/29
---
Need a game plan for your next night out? Whether it's game day, a concert, art exhibit, festival or show, Sacramento365 is your one-stop-shop to help you Make It a Night!
Find local restaurants, bars, and even hotels near events you're interested in with just one click.