CONVENTION SALES & SERVICES
Staff Bios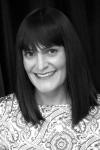 Sarah Atilano
(satilano@visitsacramento.com)
Chief of Strategy & Market Growth
Sarah serves as the strategic leader of the Convention Sales and Services team.  Sarah oversees the development, implementation and monitoring of all sales strategies to ensure Visit Sacramento's sales goals are achieved.  Sarah's career in the hospitality industry started in 1993 at an independently owned hotel in Folsom, CA.  In 1999 Sarah moved to the San Francisco bay area to work for Hilton Hotels Worldwide and spent the rest of her hotel career with Hilton prior starting with Visit Sacramento at the end of 2010.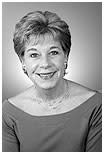 Susan Babich
(sbabich@visitsacramento.com)
Director of National Accounts
As Director of National Accounts, Susan Babich handles all accounts from the eastern seaboard as well as faith-based religious organizations and federal government accounts throughout the country. She's a 10-year Visit Sacramento veteran, and was most recently Director of Convention Sales. Babich previously served as an Account Executive at the Baltimore Convention Center and holds a degree in the criminal justice field. She's a member of ASAE, IAEM, RCMA, and PCMA.

Brad Hillard, CSEE
(bhillard@visitsacramento.com)
Community Sports Development Manager
Hillard was formerly the Director of Housing and Transportation for the U.S. Olympic Team Trials for Track & Field and the Director of Sales for Frontier Tours and the Gray Line of Sacramento
Known as "The Sports Guy"; Brad is a dead ringer for Seattle Sea Hawks coach Mike Holmgren. His duties at Visit Sacramento include reaching out to bring new sports events and conventions to the City and County. From existing bowling, NCAA Basketball, track and field, soccer, and other traditional sports... to fencing, juggling, triathlon, Special Olympics and more, Brad helps keep Sacramento's sports facilities active. 
David Eadie
(deadie@visitsacramento.com)
Director of Sacramento Sports Commission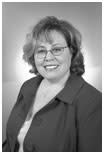 Betsy Longmire
(Blongmire@visitsacramento.com)
Director of National Accounts
Betsy comes to Visit Sacramento with extensive experience in the hospitality industry. Betsy began her career in San Francisco, where she worked in the hotel industry for ten years before returning home to Sacramento. After a successful career in hotel sales at various properties in the Sacramento market, Betsy joined Visit Sacramento as Sales Manager and is responsible for booking meetings and conventions related to state government, SMERF groups (social, military, educational, reunions and fraternal) as well as western U.S. corporations and western regional associations.
Betsy is a member of the Society of Government Meeting Planners and past member of Meeting Planners International and Religious Conference Meetings Association. She was awarded the Sacramento SGMP Chapter Supplier of the Year in 2009.
A Sacramento native, Betsy loves meeting new people and introducing them to all that her hometown has to offer. In her free time she enjoys tent camping and cooking up delicious meals. 
Jeff Dougherty
(jdougherty@visitsacramento.com)
Director - California State Association Sales
No one ever forgets Jeff. Steve Hammond, former President and CEO of Visit Sacramento, said it best, "Jeff's personality and his enthusiasm for what he does is electric." Jeff's abundance of energy is why he is a perfect fit for Visit Sacramento. His enthusiasm and energy are infectious - all necessary to take on the California State Association market.
Jeff joined Visit Sacramento with five years of Sacramento hotel sales experience; most recently with the Holiday Inn Capitol Plaza. Jeff served three terms as a Board Member for the SGMP Sacramento Chapter. He was awarded the SGMP Sacramento Chapter Supplier of the Year in 2008 and Co-Presidents Award in 2009. Jeff currently sits on the Board of Directors for the local chapter of Meeting Professionals International and is a Capital Region Council member for the California Society of Association Executives.
Jeff moved to Sacramento for college where he graduated from Sacramento State with a Bachelor of Science in Recreation Administration. He lives in Folsom with his wife Natalie, two children, and the dogs Tia and Zoe. In his free time, you will find Jeff exploring Sacramento's endless entertainment options from 2nd Saturday to cool galleries and museums and hot, new restaurants and nightlife. 
Narimel Tarver
(ntarver@visitsacramento.com)
National Sales Manager
Beth Peters
(bpeters@visitsacramento.com)
Convention Sales Manager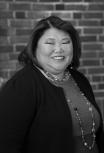 Joline Pudoff
(jpudoff@visitsacramento.com)
Convention Services & Housing Manager
As the Convention Services & Housing Manager, Joline proudly provides convention and event planners with products and services needed to host outstanding events. Over the past 10 years, Joline's excellent services have been recognized by many clients, who look forward to working her with their returning meetings.  Prior to her promotion to Convention Services & Housing Manager, Joline was the Convention Services and Housing Coordinator, assisting the Services Department with all services details as well as having also worked as an Information Specialist for Visit Sacramento, where she welcomed guests and answered a wide variety of questions from visitors to the Sacramento area.
Joline comes to Visit Sacramento with extensive experience in customer service. In the past she worked for the Sacramento Bee's Circulation Department and in human resources and information technologies for a small computer technology firm. Joline is an avid cake baker/decorator and amateur home chef, and Visit Sacramento staff members are often the recipients of weekend baking leftovers. As her coworkers often say, "Where's the cake?!" 
Joanne Flowers
(jflowers@visitsacramento.com)
Convention Sales Coordinator
Erika Navarro
(exnavarro@visitsacramento.com)
Sales Coordinator
Rachael Durling
(rdurling@visitsacramento.com)
Convention Services Coordinator
Free Visitors Guide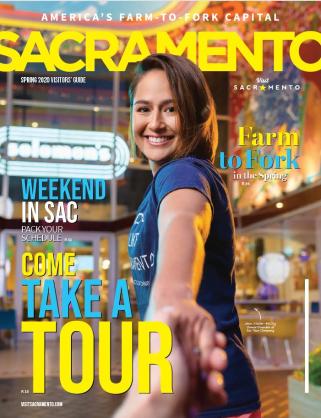 Get Inspired:
by the people and places of Sacramento in the digital Visitors Guide.
Getting Around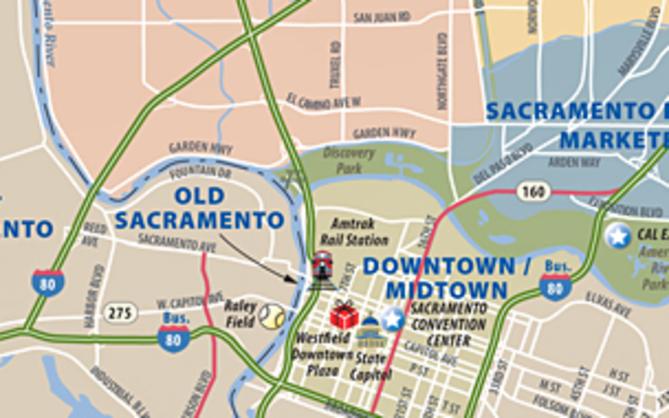 Things to Do