Communications & Public Affairs
STAFF BIOS

Kari Miskit
(kmiskit@visitsacramento.com)
Chief Communications Officer
As Chief Communications Officer, Kari Miskit oversees media relations and communications at Visit Sacramento, with a particular emphasis on the region's ongoing farm-to-fork initiative. Kari works to showcase Sacramento's bounty of tourism offerings for both potential visitors and local residents.
Prior to joining Visit Sacramento, Kari spent nine years with the Sacramento office of Edelman, the world's largest public relations agency. At Edelman, Kari led consumer and tourism media relations campaigns for a variety of local, statewide and national organizations, and most recently served as the media liaison for the Westfield Galleria at Roseville. A Sacramento native, Kari began her career working in boutique consumer public relations in the Capital City.
Kari is a graduate of California State University, Chico and frequently serves as a guest speaker in the university's public relations department. In her spare time, Kari enjoys exploring the region's many family-friendly options with her husband and two kids.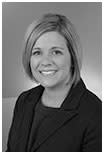 Lindsey Whittaker
(ladams@visitsacramento.com)
Communications Specialist
Lindsey comes to Visit Sacramento with over 6 years of experience in the non-profit special events world. She graduated from Chico State with the BA in Public Relations and a minor in Health Science. Out of college, Lindsey took a job with one of Sacramento's museums as the Special Events Coordinator for their three major fundraisers as well as mixers, volunteers appreciation events and exhibit openings. She handled all design work for the museum's newsletters and special invites and helped in all museums fundraising efforts. She moved into the sports world planning and managing special events, designing print materials, fundraising, coordinating volunteers and handling marketing.
In her free time, Lindsey enjoys spending time with her daughter, two dogs, family and friends. She enjoys traveling, cooking and attempting to be crafty.
Annie Mosley
(amosley@visitsacramento.com)
Director of Events
With over a decade of hospitality and events experience, native Sacramentan Annie Mosley brings her expertise to Visit Sacramento and its mission of driving awareness and stimulating economic growth in her hometown. Before joining Visit Sacramento, Annie led the Sacramento Kings' in-house events team responsible for creating over 200 annual events, with many becoming milestones in regional history connected to Golden 1 Center, Sleep Train Arena and the team's identity. In addition to creating experiential events, she led the production of revenue-generating events in Sacramento and abroad. During her time with Downtown Sacramento Partnership, she executed the property-based improvement district's signature events to cultivate economic activity and regional excitement.
Throughout her career, Annie has committed to serve the region and highlight the best of Sacramento. Annie is a proud Sacramento State University graduate, earning a bachelor's in business administration. Outside of work life, Annie loves to spend time with her husband and son, Jack.
Dana Stormes
(dstormes@visitsacramento.com)
Events Manager